Biography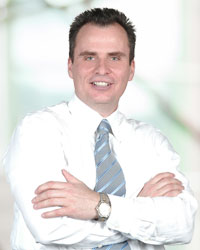 Welcome to my piece of real estate on the World Wide Web. Feel free to browse through my site for up to date information on available properties in your neighbourhood, mortgages, real estate news, and much more.
David has been successfully selling real estate since 1998, providing professional services to both home buyers and home sellers in Central Toronto, Scarborough, and the GTA. David is well respected in the community and has been a consistent top producer and award-winning real estate broker with Re/Max, being a recipient of the prestigious Hall of Fame Award and Platinum Award Winner in 2016.

Whether you're the buyer or seller, my website is meant to be the one and the only place you need to visit. From real estate listings to community and mortgage information, everything you need to sell or purchase a home is just one click away.

For sellers, I can provide a comparative market analysis to give you an idea of your home's worth. My website provides a place for your home to be seen 24 hours a day, 7 days a week by people who are looking to purchase.

If you're buying, we can work together to determine your needs. Then with our resources, we will do all the legwork needed to find your dream home. You'll feel you're part of a winning team.
Selling houses is my goal!

Putting people and homes together is my passion!
I'm Not #1 - YOU ARE!